---
What Is Tealstreet?​
Tealstreet is a proprietary trading terminal for crypto derivatives (futures, perpetuals). The platform integrates with existing exchanges (such as Bybit and OKEx) to route user orders.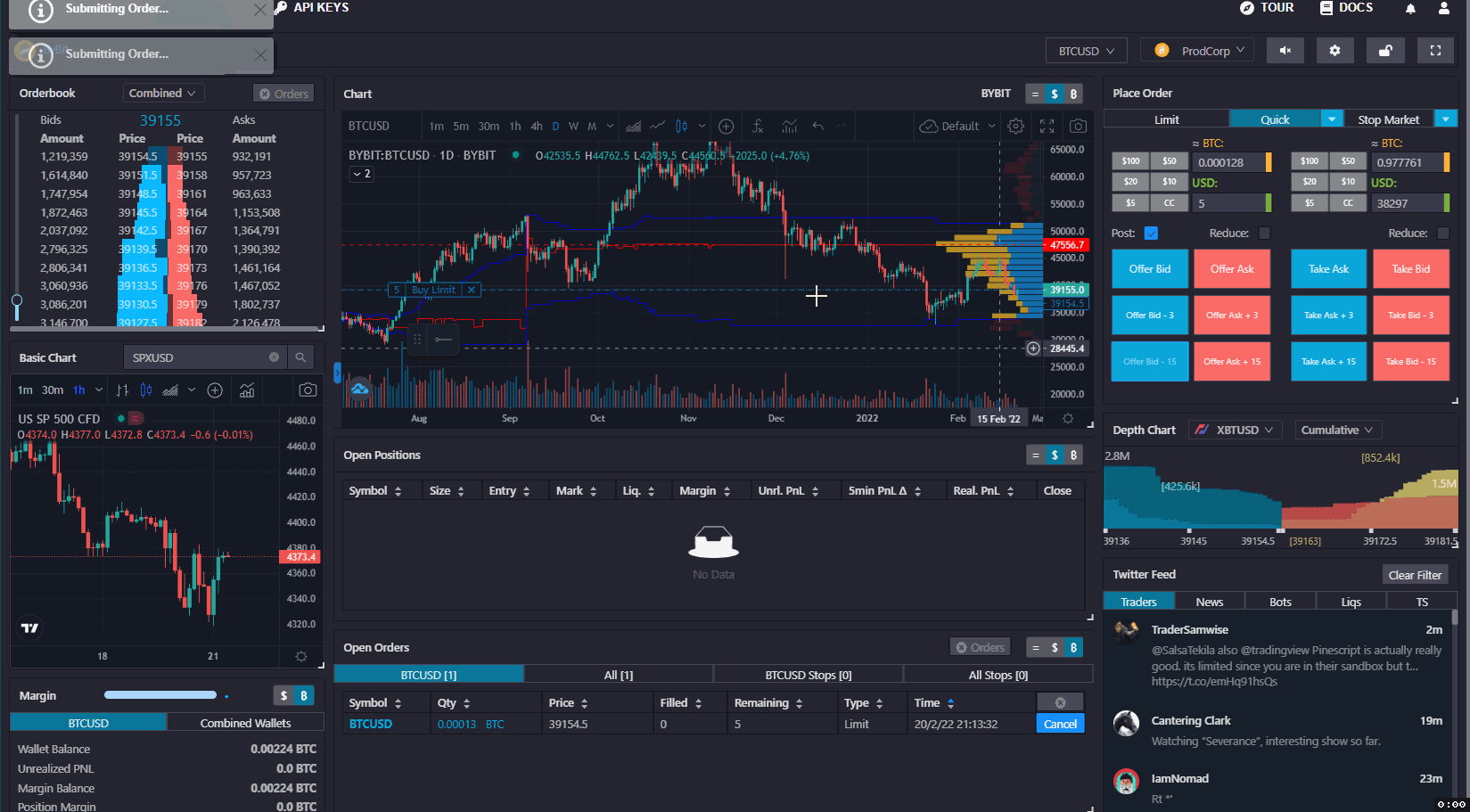 ---
Why Tealstreet?​
Tealstreet software makes placing orders, managing positions, and all other day-to-day operations more efficient and helps to enhance your trading edge, make sure to review the Terms of Service agreement.
---
Is Tealstreet Free?​
Tealstreet is free to use. We make money through deals with the exchange. This is at no extra cost to you, because it works similar to a referral link. This is how all crypto trading terminals work, although many charge their users a monthly fee on top of that. At Tealstreet, we believe if we provide good free trading tools to our traders, then we will both reap the rewards through shared user-Tealstreet growth without having to charge our users anything extra.
tip
Sign up today! There are many great additional features planned for Tealstreet to offer users a more complete trading suite so traders can compete at their best.
For more information on Tealstreet, please take a look around the blog and be sure to read through the guide, the Tealstreet FAQ section. Connect with us and interact with other traders by joining the Tealstreet community located on most major platforms!
note
Tealstreet is not a broker, dealer, nor an exchange. Tealstreet does not provide any brokerage or advisory services.
---
Does Tealstreet provide customers with wallets, or custody of funds?​
No. Tealstreet does not offer any wallet services. Tealstreet does not offer any services related to custody of funds.
---
Does Tealstreet have control over user assets?​
No. Tealstreet does not have control nor access to user funds of any kind. Tealstreet does not hold, trade, transfer, or spend user funds.
Tealstreet has no control over users' orders or positions. Tealstreet software can only accept requests from users that are then routed, without alterations of any kind, to the exchange which was selected by the user. Tealstreet does not have access to user encryption keys and as a result has no ability to manage or execute orders on a user's exchange account. All actions are performed and executed by the end user.
---
Does Tealstreet provide prime brokerage services, order matching, or liquidity services?​
No. Tealstreet does not provide any services related to prime brokerage, order matching, nor liquidity.
---
note
The charting solution is provided by TradingView, a platform for traders and investors with versatile analytical tools. it lets you track particular symbols, e.g. BTC USD, as well as dive into a more advanced market analysis with sophisticated data like crypto market cap.