Tealstreet FAQ​
Is Tealstreet free to use? Forever?​
Tealstreet is free to use. How? We make money through broker deals with the exchange. This is at no extra cost to you, because it works similar to a referral link. This is how all crypto trading terminals work, although many charge their users a monthly fee on top of that. At Tealstreet, we believe if we we provide good free trading tools to our traders, then we will both reap the rewards through shared user-Tealstreet growth without having to charge our users anything extra. It's a positive feedback loop.
Can I trust Tealstreet?​
The Tealstreet team has worked very hard on the security side of things. Security was the first aspect developed for the terminal and the number one priority. The security side is hosted by AWS. User information like API keys are encrypted before they get put in the database. AWS manages master's keys. If someone were to hack Tealstreet they would not be able to get your master API key. In addition, a second layer of security was added in the form of End to End API User Encryption. The Tealstreet team believes that the security of the terminal is just as good if not better than other crypto services. Before using Tealstreet be sure to read through the terms of service.
Which exchanges can be used with Tealstreet?​
Tealstreet currently supports ByBit, BitMex, Binance, Bitget, OKEx, and Phemex. More exchanges like Kucoin, and Gate.io are coming soon.
Is Tealstreet opensource?​
Tealstreet is not open source. Some code for public viewing will be published soon. You can visit the Tealstreet GitHub here.
Do I need to stay logged into an exchange to use Tealstreet?​
No, you do not need to stay logged in, however, the exchange will time out eventually. Furthermore, it is strongly recommended you always keep your exchange page open for added safety and peace of mind.
Can I use Tealstreet on a mobile device?​
Yes, you can use Tealstreet on most mobile web browsers. A Tealstreet app for iOS and Android is in the works!
How do I add an API to Tealstreet?​
Please visit the API General page to get started.
Does Tealstreet have 2FA?​
Yes, the Tealstreet trading terminal supports Two-Factor Authentication 2FA. Read more here
Can I request new features for Tealstreet?​
Yes, you can request new features via the requests page. However, keep in mind that Sam has a very heavy workload so please be patient! Additional functionality will be added as quickly as his schedule (and the market) permits.
Can anyone help me with Tealstreet?​
The fastest way to get help with Tealstreet is by getting in touch with the team using any of the links on the Contact Us page. You can also send us a direct message on Twitter.
I think Tealstreet is showing the wrong PnL. Why is that?​
At the moment, Tealstreet displays PnL from the mark price and not the index price. This will change with later updates.
Can I use hotkeys / shortcuts with Tealstreet?​
Yes you can! Please visit this page for a tutorial and more information.
Does Tealstreet work on mobile?​
Yes, Tealstreet works on mobile browsers. Give it a try using your smart phone or tablet device.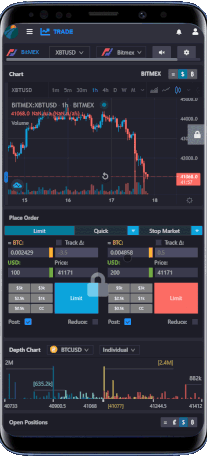 tip
You can add Tealstreet on your homescreen as an app if you use Chrome. Press the three dots at the top and use the "Add to Homescreen" button to add Tealstreet to your mobile homescreen.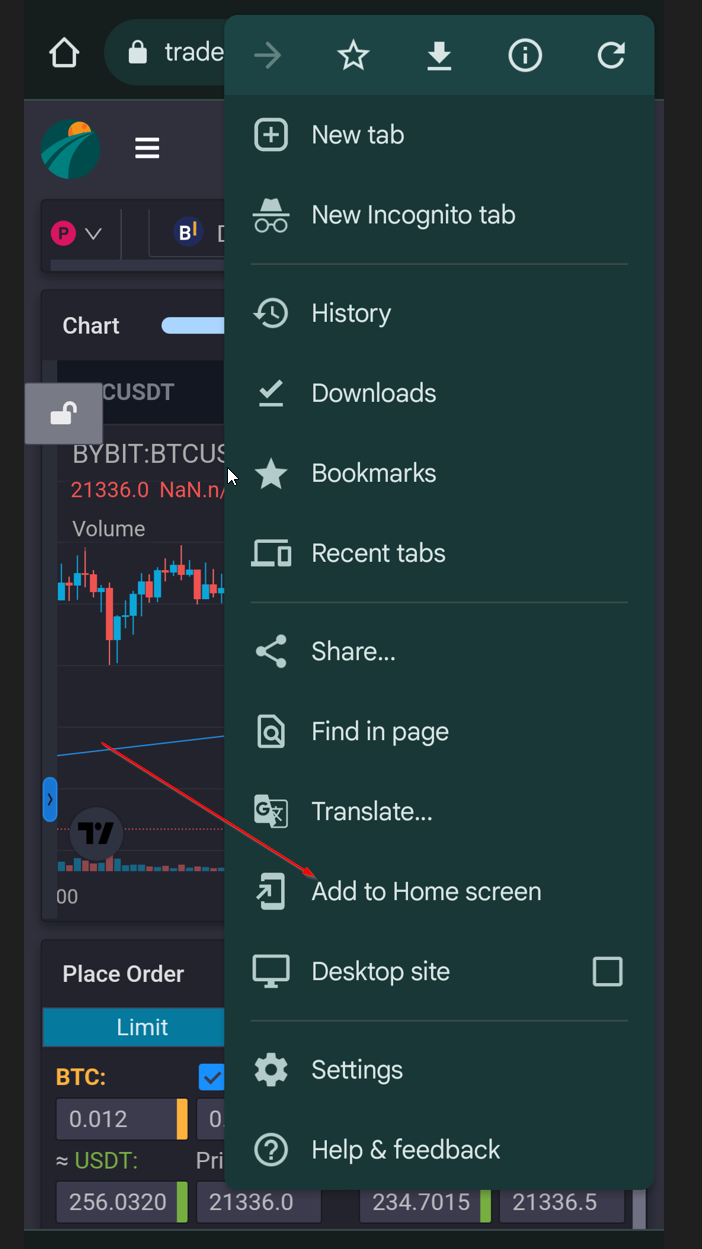 Where did the name Tealstreet come from?​
The name has no name or meaning it was just a domain Sam had registered already.