Desktop Client - Mac OS​
This page will go through the download and installation of the Tealstreet Desktop Client.
Head on over to the tealstreet download page to download the Tealstreet Desktop client.

If you have a M1 Mac, click 'Download for M1 Mac.'

If you have an Intel Mac, click 'Download for Mac.'
In the short term, the Tealstreet desktop client for Mac OS does not have a code signing certificate but we are moving through the approval process which will be completed soon.
On Mac, you will have to click on "Open Anyways" in System Preferences -> Security & Privacy -> General -> Open Anyways
This is standard procedure for all unsigned code on Mac. You can read more about this from the official Apple site: https://support.apple.com/guide/security/gatekeeper-and-runtime-protection-sec5599b66df/web
You will only have to go through this process once. Official code signing from Apple will be resolved soon.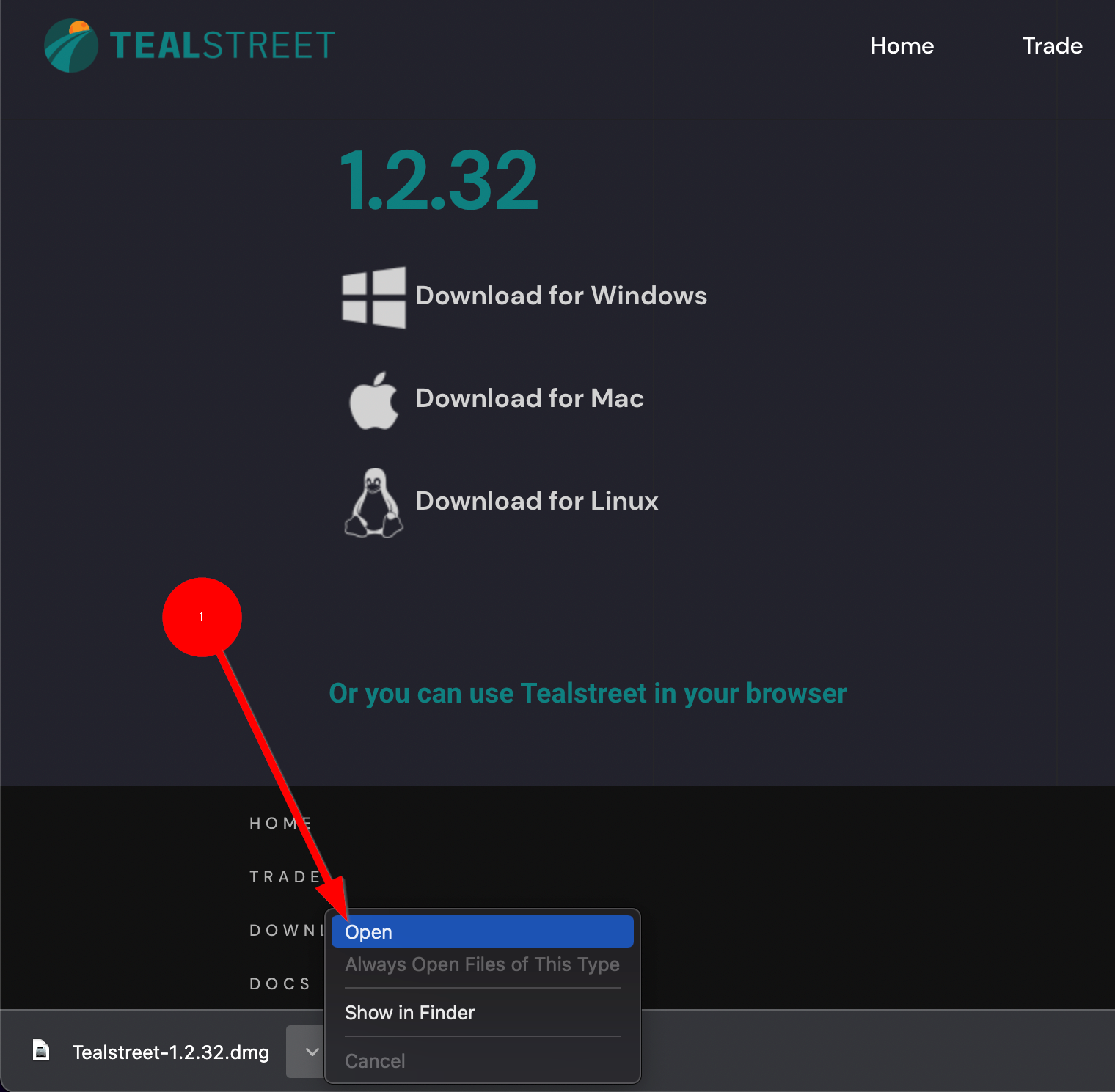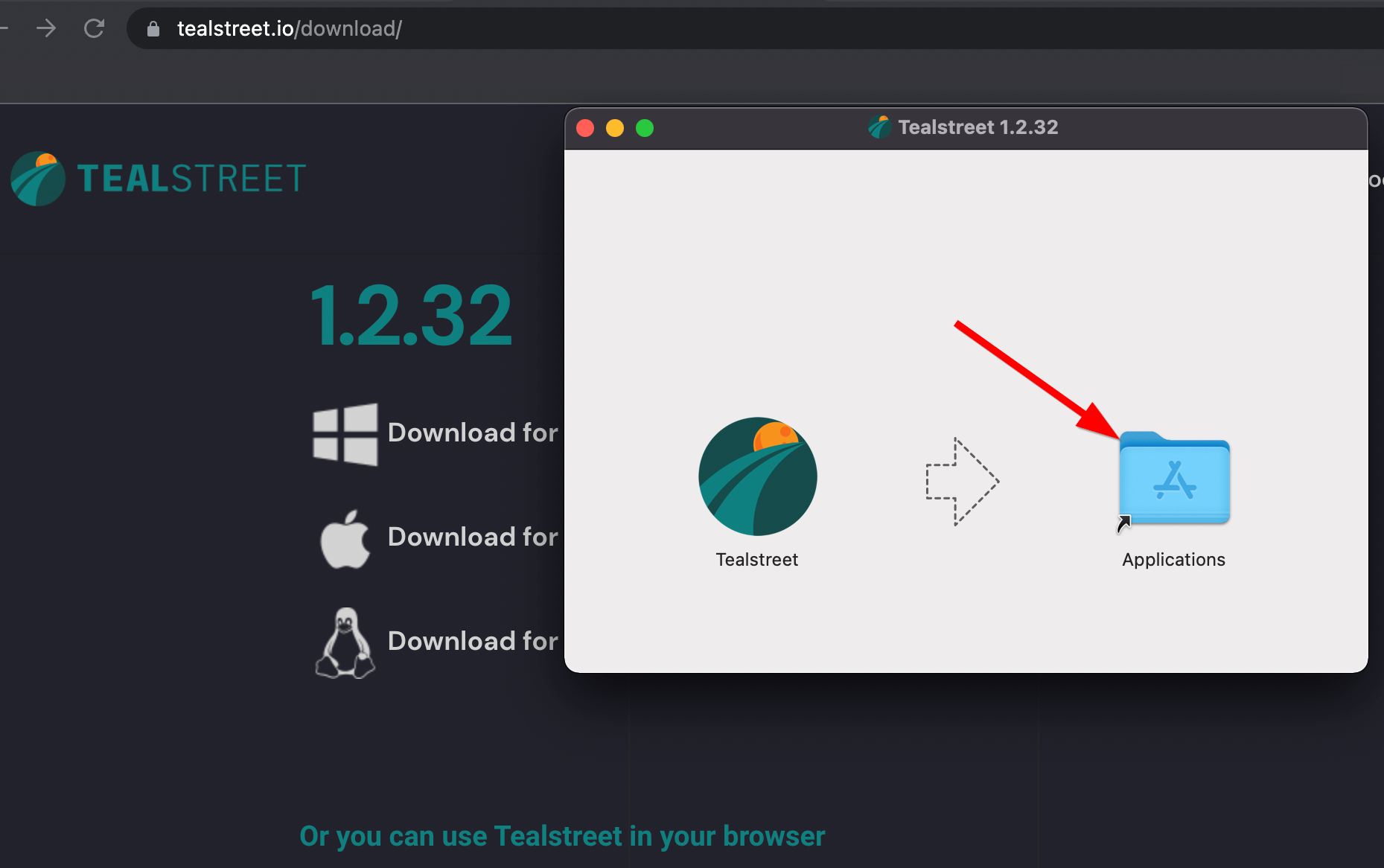 Security​