The Chart​
The chart in Tealstreet is provided by TradingView and displays data from the selected exchange.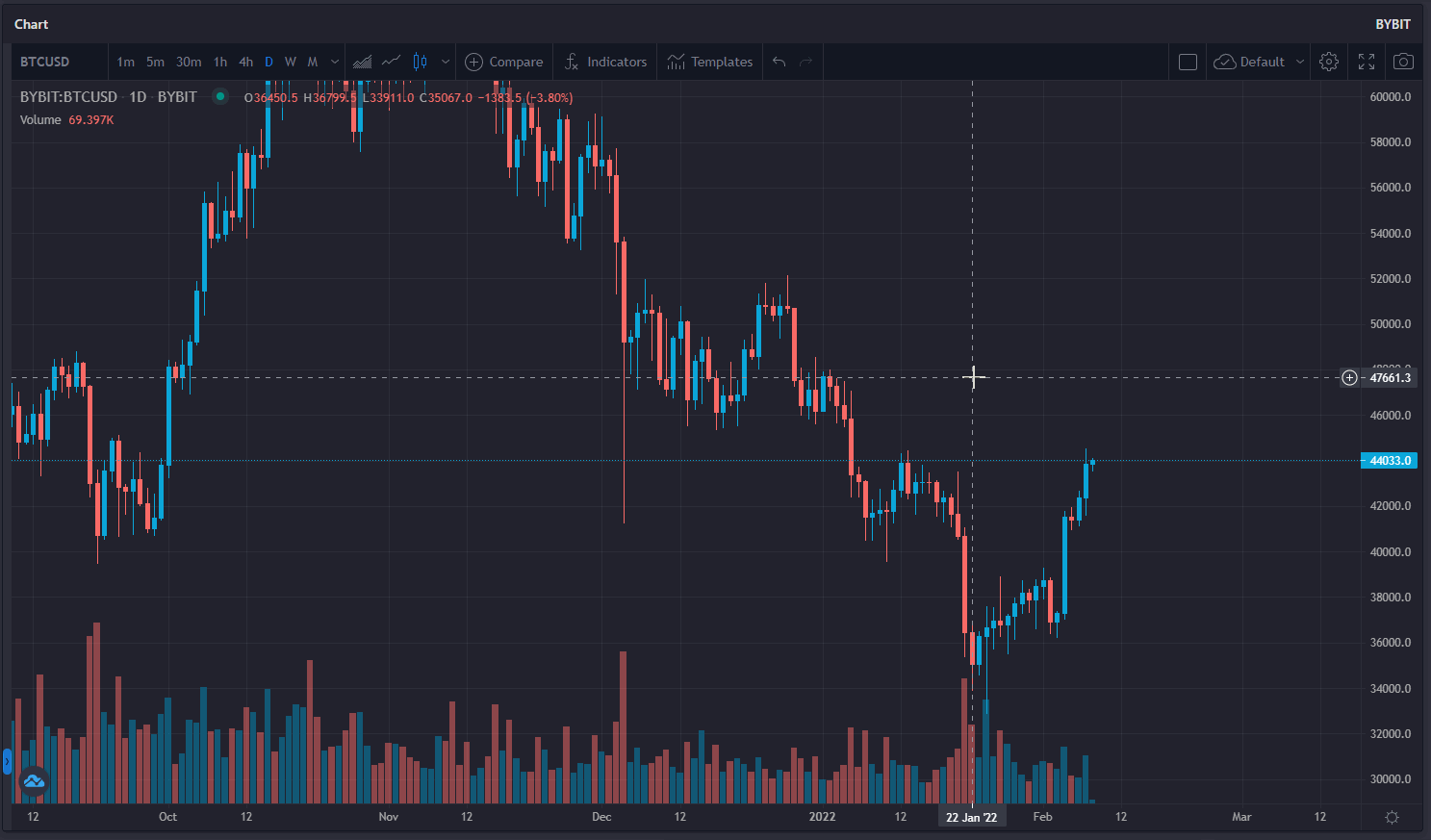 The chart supports all the features found in a regular TradingView Chart such as: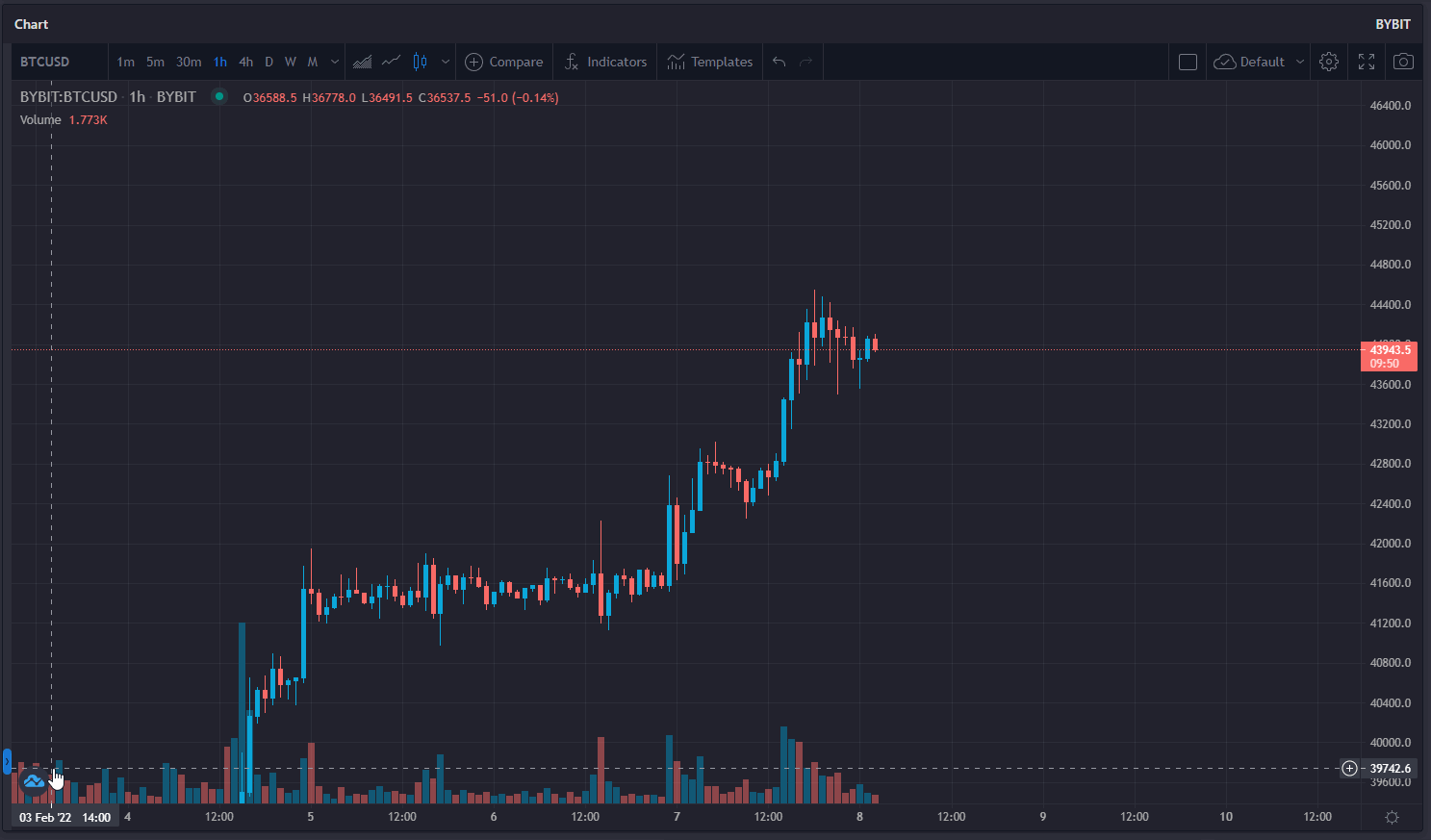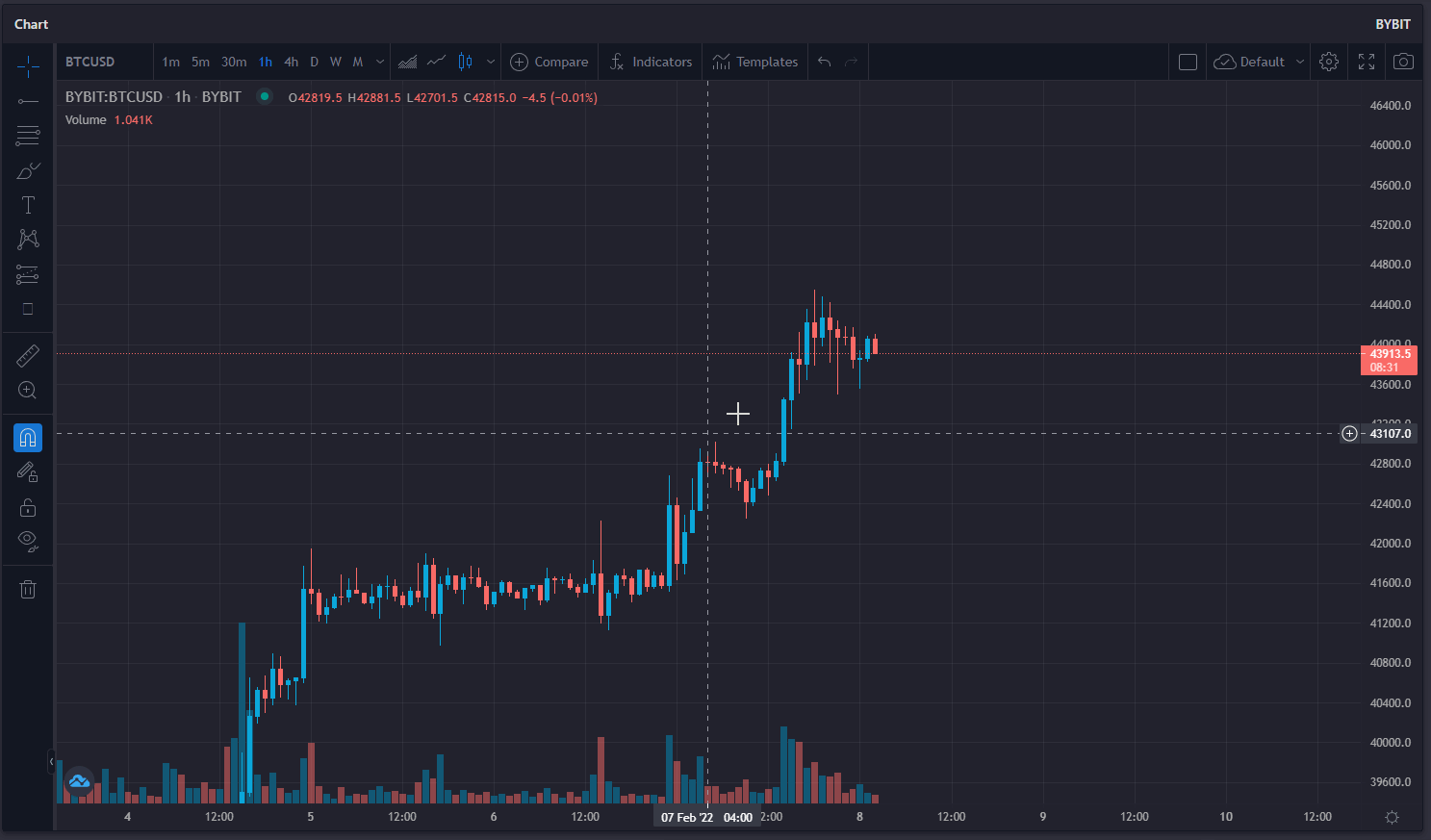 Different time frame candles
Different type of candle views
Trading view chart settings
Many more
The most valuable aspect of the chart in Tealstreet is Chart Trading
Chart Trading​
You can use the Tealstreet chart to:
View Positions
Place Orders
Drag Orders
Remove Orders
Place Stop Orders
Place Scaled Orders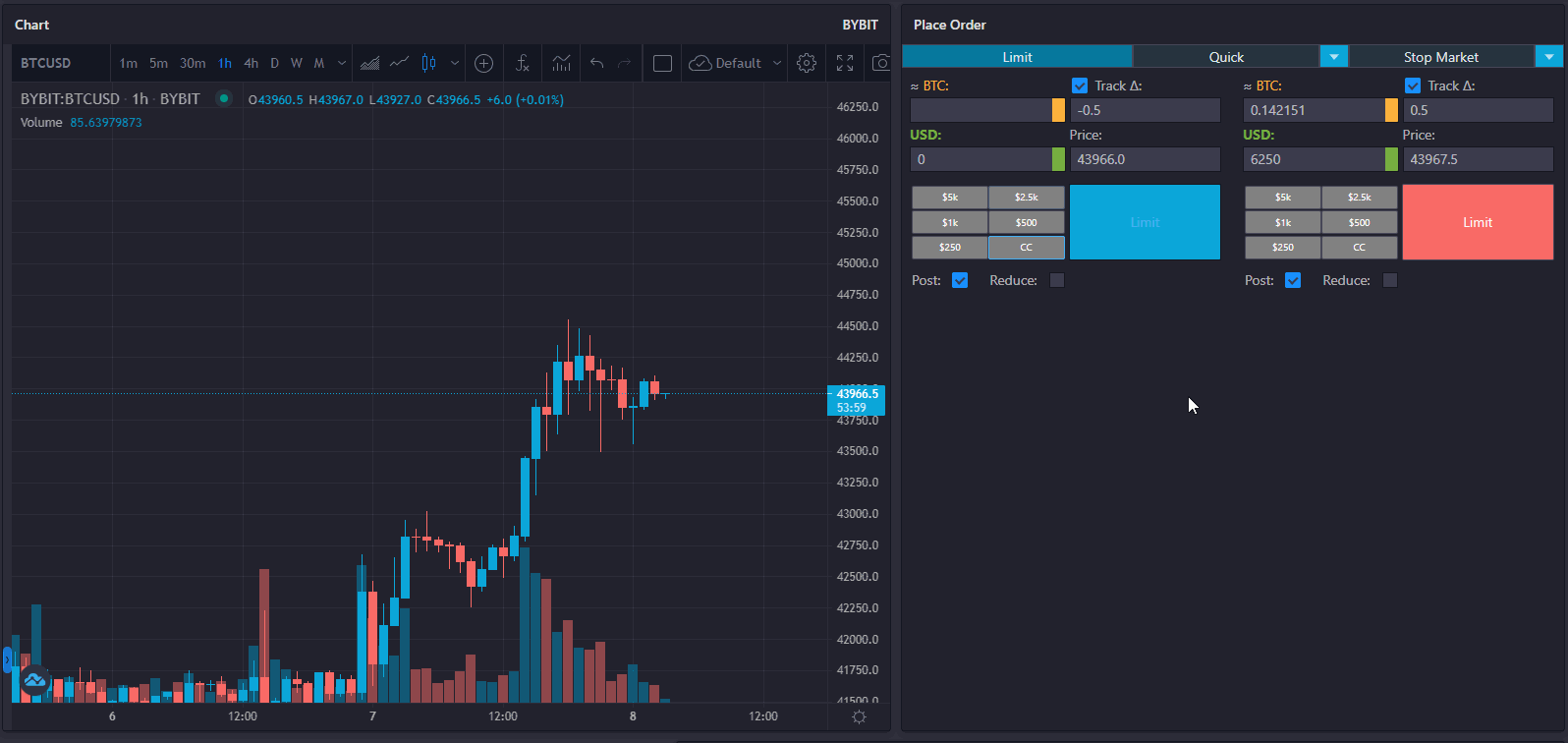 note
The Tealstreet Chart will remember the settings in your Place Order window to interact with the chart. This includes settings like post, reduce, trigger price, and close on trigger.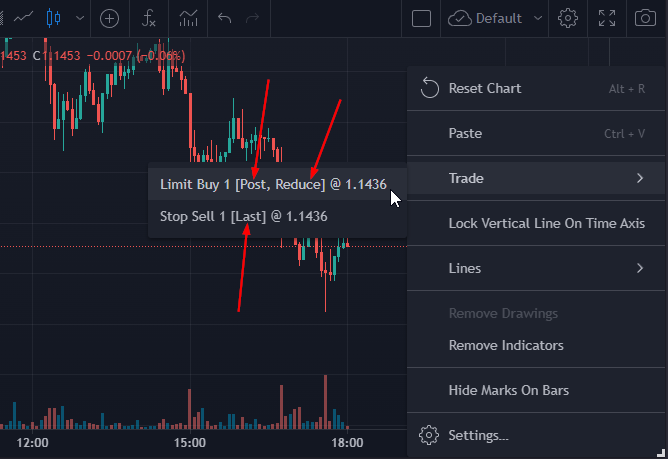 One Click Trading​
Use hotkeys to activate 1-click trading enabling users to submit limit orders instantly by clicking the chart, orderbook, or depth chart. 'Limit at clicked price' means the terminal will submit a limit buy if the clicked price is below last trade price and a limit sell if above last trade price.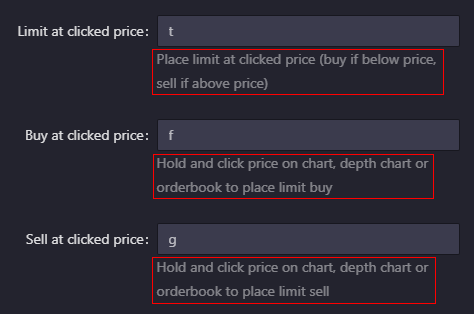 Auto populate order form price from chart​
Click on the chart while holding hotkey to auto populate order form price (hold "z" by default). Much faster than typing!